Welcome to the QUB LGBT+ official website! Here, you will find a wealth of information to keep you up to date with one of QUB's most active societies. Queen's University Belfast is a welcoming place to study, especially for LGBT+ students. However, we can always improve! We are here for the entire LGBT+ community at Queen's to provide information, support, social opportunities & events in a safe space. As well as acting in the wider community to promote greater awareness of LGBT+ issues.
Whether you have always felt confident in being yourself, or are someone for whom university will be the first chance to truly express yourself, we are a diverse, open-minded and friendly group of people who I'm sure would love to get to know you.
We are run by students, for students, and on top of our regular meetings, we cook up many events and campaigns throughout the year. QUB LGBT+ will be your society, as such it is important to tell us what it is that you would like to see.
We are open to both LGBT+ people and allies, so if you are looking for support, friendship or information, we are here to enhance your experience at Queen's and get you involved with a vibrant community.
Twitter Feed:

From Belfast with love! Do you hear us @theresa_may? t.co/57qzWShQ1p
Retweeted by QUB LGBT+
Show

Media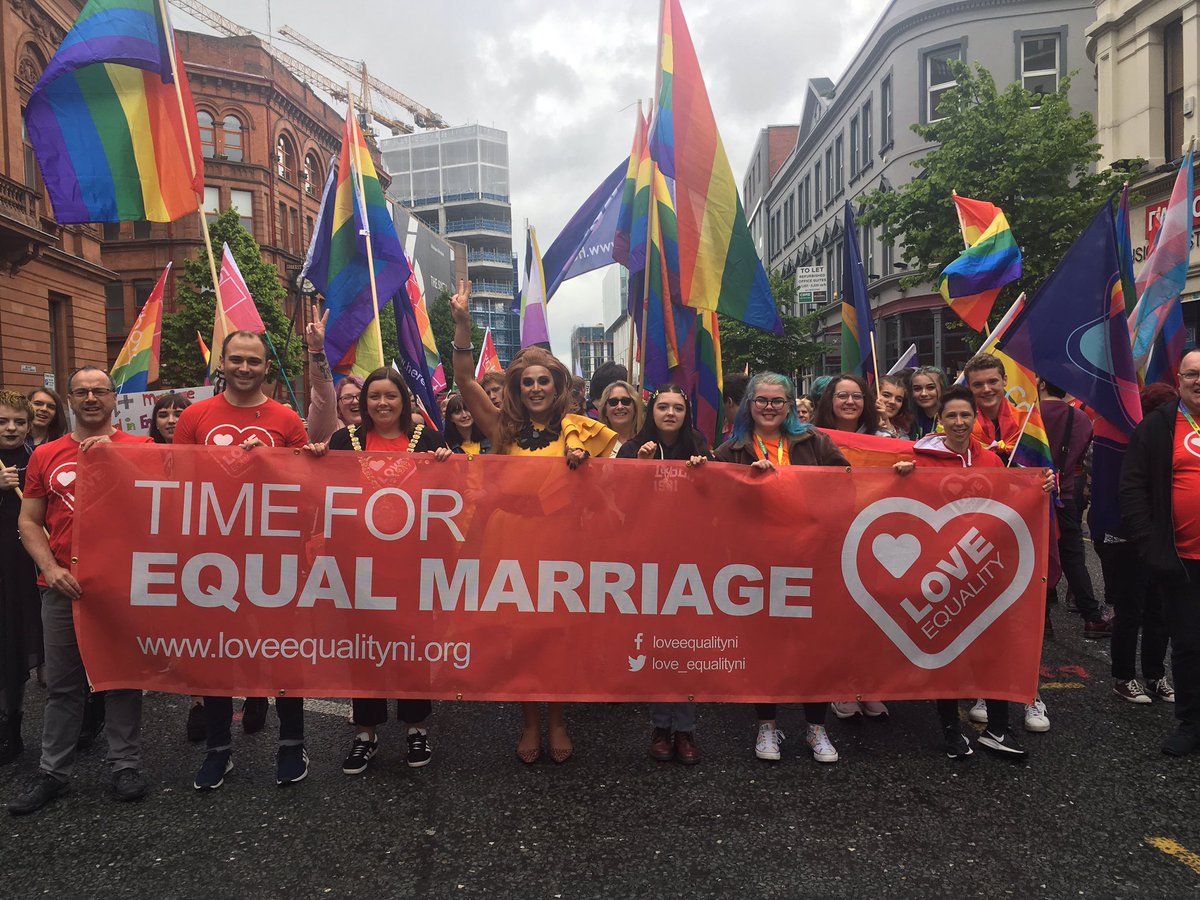 LBGTQ+ identified students are particularly welcome to attend the seminar LGBT+Relationships and Sexuality Educati… t.co/n3h8x2gmim
Retweeted by QUB LGBT+
Remember to come along to our event with PRISM, the staff LGBT+ network tomorrow! If you want, bring something to s… t.co/1nF2HkNZXd